Different ways of interacting
The services generated by the Ubiant platform's intelligence are conveyed via human-machine interfaces (HMIs). Ubiant offers three different interfaces to interact with this system: the Ubiant Application, the Luminion associated with Ubiant Tags, and the Ubiant Assistant (voice-controlled system for Ubiant).
Ubiant Application
---
The Ubiant application is designed for intuitive use. It offers the main Ubiant solution services and allows to add new ones by simply scanning Quickmove-certified objects via contactless NFC scanning.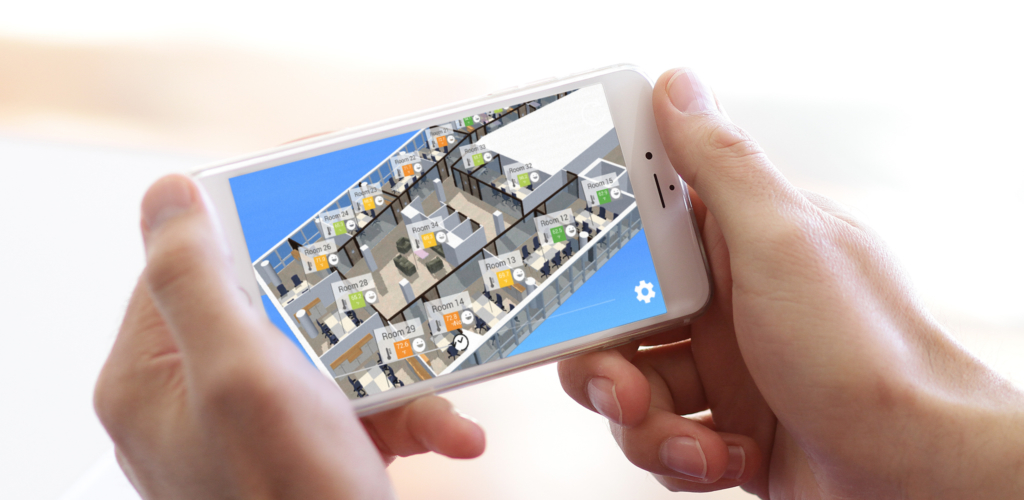 Create your home's digital twin and take it with you wherever you go
• Ubiant account creation
• Home description and customization
• Home represented in list and 3D mode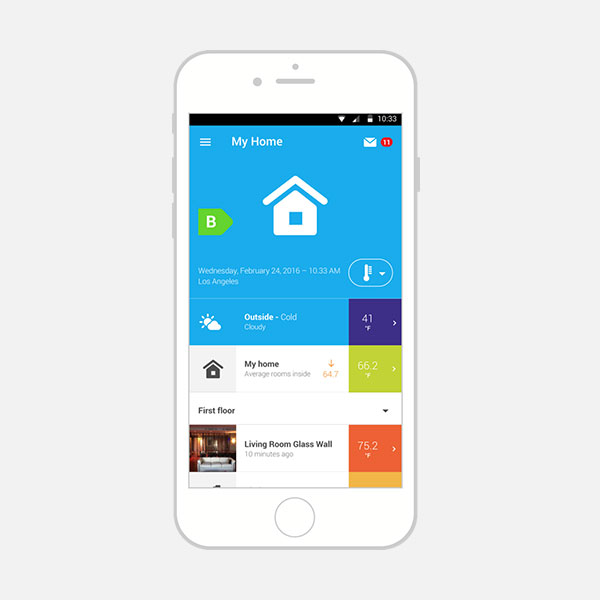 Run your home using the Ubiant solution
• Self-implementing objects
• Self-emerging services
• Manual or self-adjusting modes
• Learning and predictive capabilities
Personalize your Ubiant solution
• Access to different homes and account sharing
• Add objects using NFC or QR code via Quickmove
• Create and activate services, scenarios, atmospheres and alerts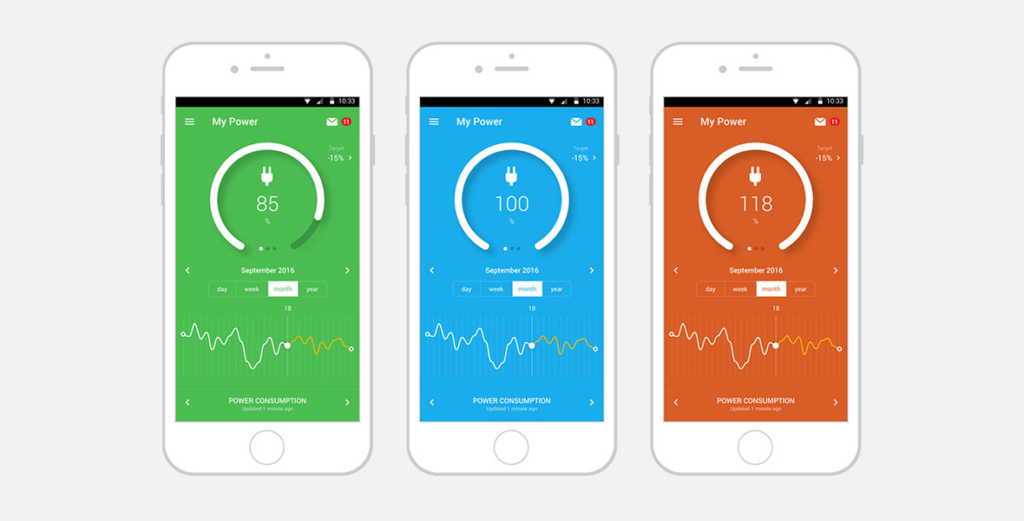 Display and predict your energy consumption
• History, total and prediction modes
• Day, week, month and year modes in kWh and percentage
• Control your home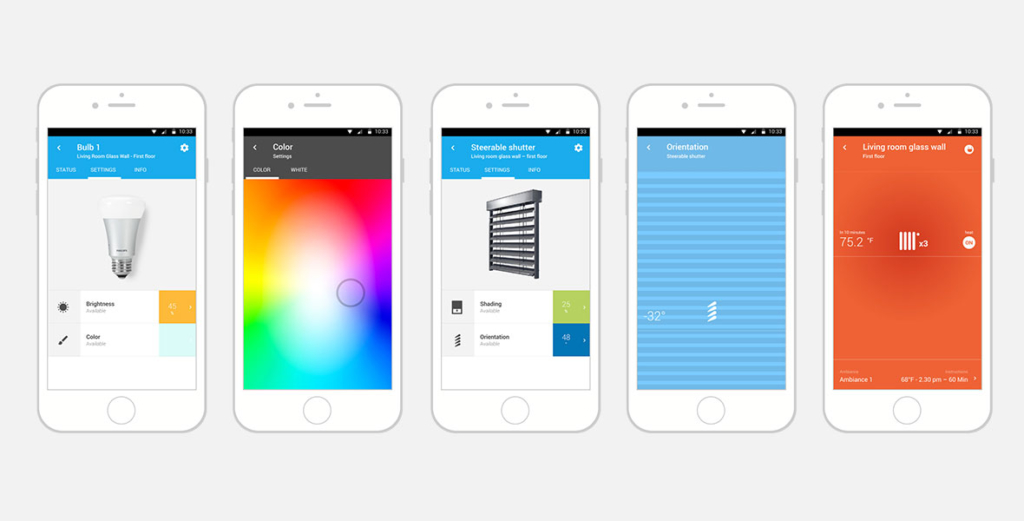 Control your home
• Combined control based on an energy consumption target
• Individual control of light sources, power sockets, shutters and blinds
• Temperature control
• Ventilation control
• Centralized control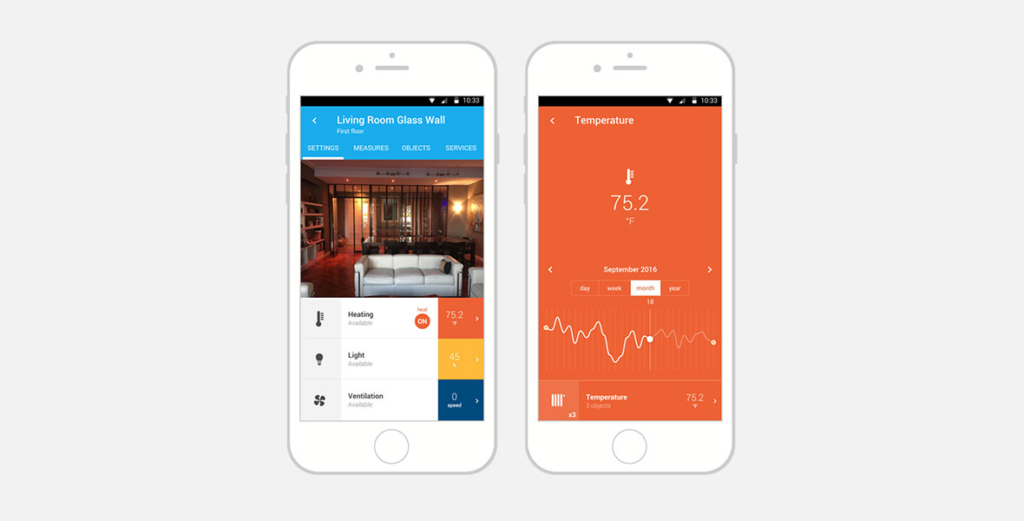 Monitor your comfort
• Temperature and humidity monitoring
• Air quality monitoring
• Presence monitoring
• Etc.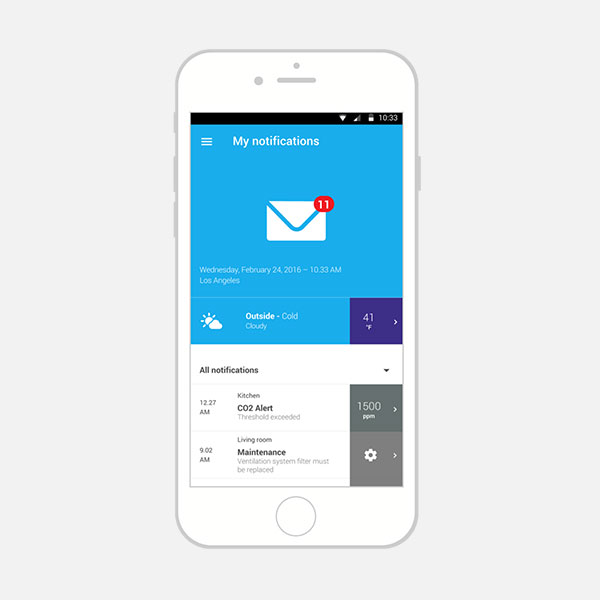 Receive alerts
• Smoke detection alert
• Water leak alert
• Energy overconsumption alert
• Etc.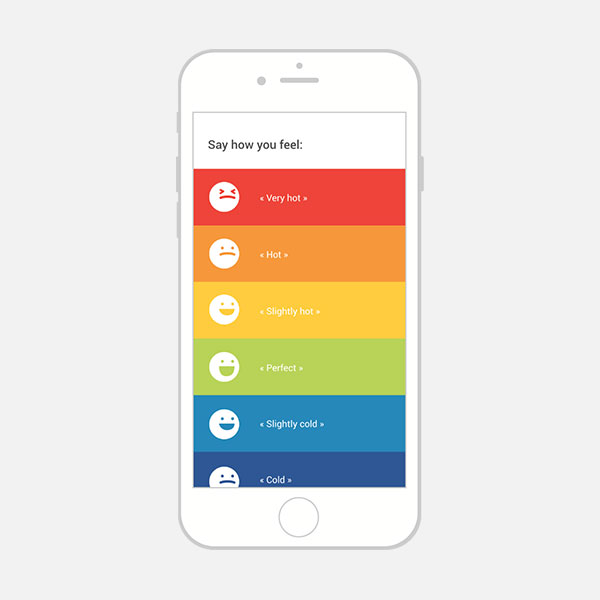 Express your perceived comfort
• Perceived warmth
• Perceived light
• Perceived air quality
Luminion and Ubiant Tags
---
The Luminion and Ubiant Tags offer a new way of interacting with your building. They are complementary to the Ubiant Application. The Luminion allows in particular users to control their homes without having to use a smartphone by providing access to certain functions or atmospheres using Tags. These Tags represent highly useful "shortcuts" for elderly users or children, for example.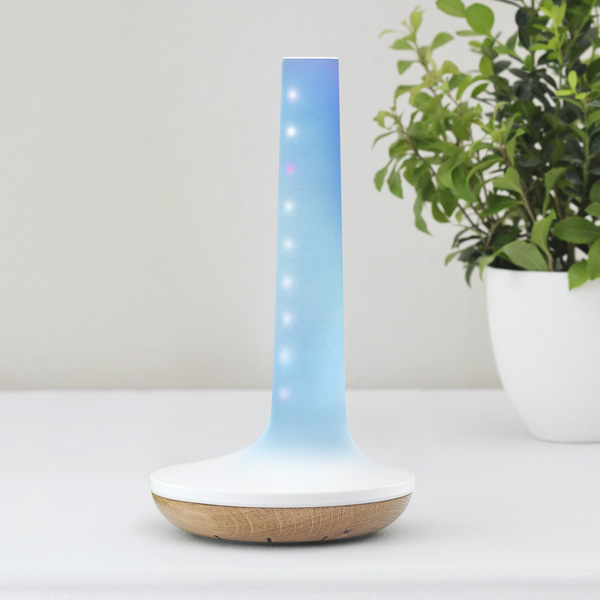 Control your home with the Luminion
Display the energy consumption
Control your home via Ubiant tags
Add Quickmove objects via NFC
Access sleep mode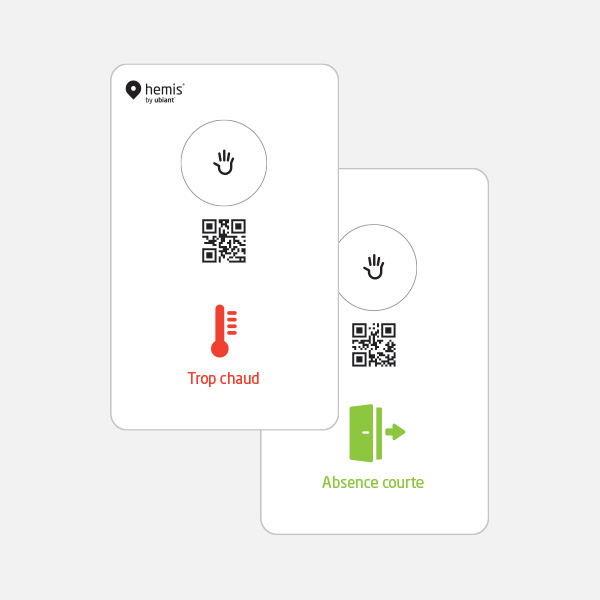 Control your home via NFC tags
• Access a building's functions via NFC tags
• Control objects via NFC tags
• Activate/de-activate services, scenarios and atmospheres via NFC tags
Ubiant Assistant
---
Thanks to Ubiant Assistant, it is also possible to interact with your building vocally.
Ubiant Assistant is currently compatible with Google Assistant, and will be compatible with Alexa within a few months.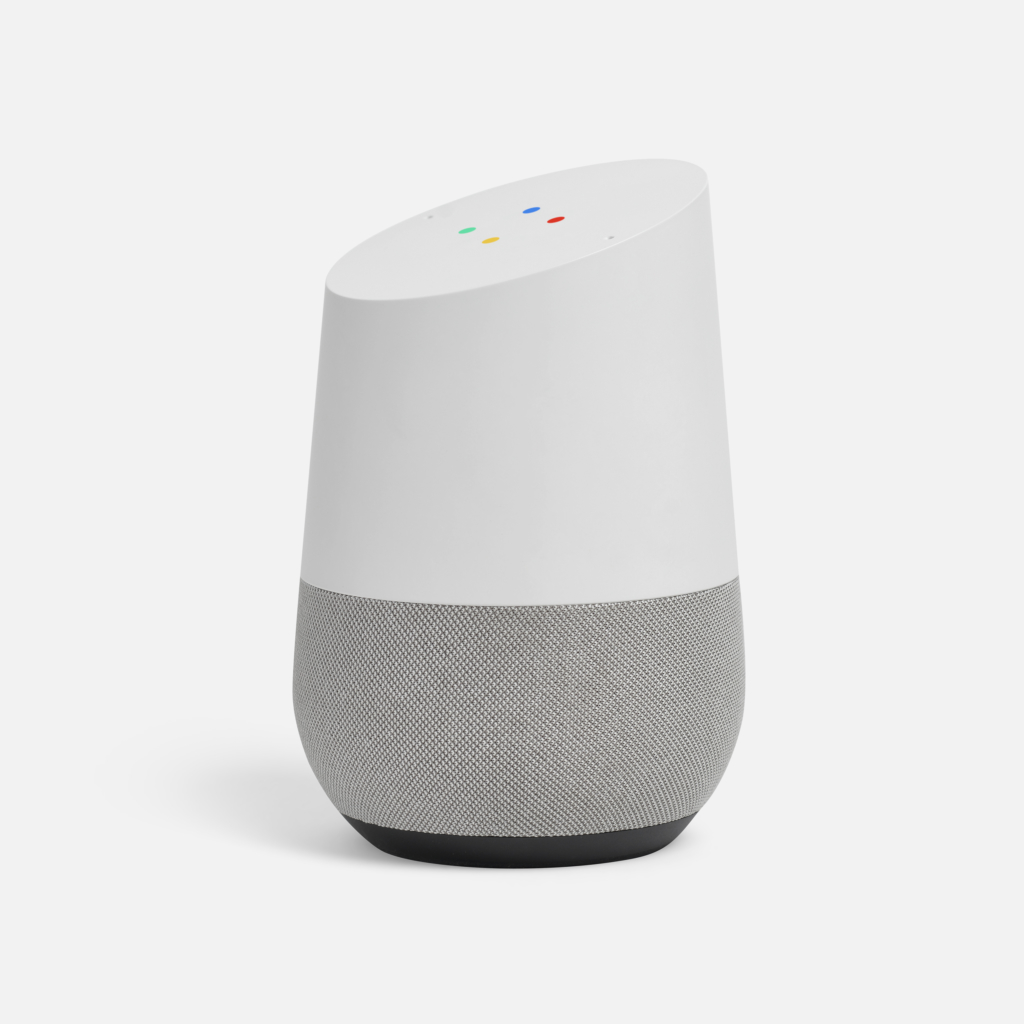 Control your home with Ubiant Assistant
Obtains the building's metrics (air quality, temperature, etc.)
Commands the building's objects (switch on the lights, close the shutters, etc.)
Saves and activates atmospheres